What Is WEB3 and What Benefits Does It Bring to Users and Companies?
Web3 refers to a decentralized version of the Internet, while Web3 cryptos are digital assets that are used by Web3 blockchain-based applications to provide specific services and rewards to users. In Web3, these shares are called tokens or cryptocurrencies, and they represent ownership of decentralized networks known as blockchains. If you hold enough of these tokens, you have a say over the network.

Finance and the ability to pay for goods and services with a decentralized form of payment is enabled across Web 3.0 with the use of cryptocurrencies, which are all built and enabled on top of blockchain technology. Many websites and nearly all applications in the Web 2.0 era rely on some form of centralized database to deliver data and help to enable functionality. With Web 3.0, instead of a centralized database, applications and services make use of a decentralized blockchain.
Decentralized finance exploded in value in mid-2020, offering cryptocurrency users the ability to invest, borrow, lend, trade and stake crypto assets permissionlessly. While DeFi faced its fair share of security issues like hacks and scams, the industry offers Web3 the opportunity to onboard potentially billions of users that have been neglected by traditional finance firms such as banks. DeFiprotocolssuch as Aave and MakerDAO provide users with lending and borrowing services run by smart contracts, which eliminate intermediaries so as to enable higher yields and returns, albeit with much more risk. Many objects in the metaverse may also be crypto tokens, if the web3 crowd has its way.
Because of its key decentralization feature, Web 3.0 lends itself to technologies such as blockchain, distributed ledger, and decentralized finance . Web 3.0 has the potential to provide users with far greater utility, going well beyond the social media, streaming, and online shopping that comprise the majority of Web 2.0 applications consumers use. Capabilities like Semantic Web, AI, and machine learning, which are at the core of Web 3.0, have the potential to greatly increase application in new areas and vastly improve user interaction. The power of centralized companies has become especially noticeable when they began leveraging it to ban specific users and organizations form their platforms. Web2 companies also use the data to keep users on their websites and create targeted ads for third parties' benefit.
Web3 is the newest version of the internet. Here's what that means, what to expect and when it's coming.
"The internet has been thriving for a long time, but the web has actually been dying," Neuroth says. He says that content on centralized platforms is siloed from each other, which stifles the web. " use the internet, but they're not the web. The web is the open ecosystem."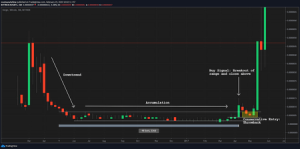 The pull away from "big data" with an emphasis on giving the user more freedom and security is already happening. Web 3.0 AI may also be able to build you custom metaverse games or environments based on your personality and preferences. For example, encryption will keep your information private as you transfer ownerships and assets on the blockchain, said Huang. The big focus of Web3's meaning is decentralization—making online communities owned by everyone, with transparent information sharing. So when you ask, what is Web3 (Web 3.0), the answer is really that it's just the next evolution of the internet, growing out of Web 2.0. We're already getting glimpses of what it will eventually be, even if there is no hard definition of what this progression will entail.
Examples of Web 3.0 in real life
IoT could connect various devices through the internet, while AR could embed digital visual elements into the real world, and VR could construct computer-generated environments populated by items represented as digital assets. Finally, scaling and bringing these technologies together could make a unified metaverse the reality of Web3. As noted above, one of the central problems of Web2 is concentration of power and data at the hands of a few major players. Blockchain and crypto can decentralize Web3 by facilitating a wider distribution of information and power. Web3 could employ blockchain-powered public distributed ledgers to allow for greater transparency and decentralization.
By the way, if you think all this talk about avoiding government interference sounds a little bit anarchistic or libertarian, then you're not alone! There are still big questions to be answered about the implications that this lack of oversight or control has for safety and legality. We've already seen governments attempt to create legislation that will allow them to retain some level of control over communications and interactions on the web3. This includes the UK Government's indications that it would like to regulate citizens' ability to send end-to-end encrypted messages. Other important concepts that are often used in relation to the technical infrastructure of web3 are that it is open, meaning largely built on open-source software, trustless and permissionless. "What makes a DAO attractive to many users is that all financial transactions are recorded on a blockchain, which eliminates any third-party involvement," says Felice Gorordo, CEO of eMerge Americas.
Digital assets can potentially improve the expensive and bulky payment infrastructure of Web2 because they are truly borderless and don't require intermediaries. Well, the potential of Web3.0 is certainly immense; it has the power to upend the current internet model and create a more fair and equitable web for all. First, it allows for the development of new applications that are not possible on Web 2.0. It also makes the web more accessible to people with disabilities. As mentioned earlier, one of the most important aspects of Web3.0 is that it is decentralized. There is no single point of failure and no central authority controlling the web.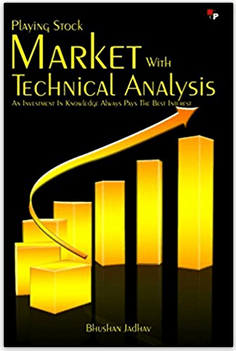 Because banks are also digital and under centralized control, governments often intervene there as well. They can shut down access to bank accounts or limit access to funds during times of volatility, extreme inflation, or other political unrest. The main criticism of Web3 technology is that it falls short of its ideals.
Web 1.0: Read-Only (1990-
It also lowers costs by doing away with middlemen, manual mediation, and arbitration. Web3 will feature decentralized autonomous entities running apps . As a result, decisions are no longer made by a centralized authority but rather by users who own governance tokens, which may be acquired by taking part in the maintenance of these decentralized programmes or by purchasing them.
Any websites built on web 1.0 technology will become obsolete once web 3.0 is fully implemented on the Internet.
There are still big questions to be answered about the implications that this lack of oversight or control has for safety and legality.
3.64 million ethereum was stolen, 5% of all ethereum at the time, which caused ethereum to split into ethereum and ethereum classic.
Bitcoin – The original cryptocurrency has been around for more than ten years, and the protocol itself is decentralized, although not all of its ecosystem is.
As Web3's aura of inevitability wins converts, it's important to consider what could go wrong and recognize what's already going wrong. Another article in the same issue of the magazine quoted Alex Smeele, co-founder of Non-Fungible Labs, who said companies that wanted to participate in Web3 were "actually going to have to rethink their entire business model." Web 2.0 describes the current state of the internet, which has more user-generated content and end-user functionality than its earlier incarnation. Computers have no reliable way to process the semantics of language (i.e., figure out the actual context in which a word or phrase is used). Berners-Lee's vision for the Semantic Web was to bring structure to the meaningful content of webpages and enable software that would carry out sophisticated tasks for users.
Many web infrastructure protocols like Filecoin, Livepeer, Arweave, and The Graph (which is what I work with at Edge & Node) have issued utility tokens that govern how the protocol functions. These tokens also reward participants at many levels of the network. Even native blockchain protocols like Ethereum operate in this manner. When you hear about web3, you'll notice that cryptocurrency is often part of the conversation. This is because cryptocurrency plays a big role in many of these protocols.
Web3 gives you ownership of your digital assets in an unprecedented way. If you purchase an in-game item, it is tied directly to your account. If the game creators delete your account, you will lose these items. Or, if you stop playing the game, you lose the value you invested into your in-game items. Hybrid models can also help companies address GDPR and other regulations.
The first generation of the internet, known as Web 1.0, was a static and information-based web. This was followed by Web 2.0, which introduced dynamic content and social media platforms. In Web 3.0, anyone can engage from anywhere, and they can contribute through open-source software. Web 2.0 touched on this with the advent of smartphones and greater internet access. If a user posts something on social media, it is essentially "everywhere." With new gadgets and technology on the horizon, this real-time global connectivity will continue to gain momentum.
AI could work as your own personal butler, creating personalized experiences for you using the data you control. You may also be able to build custom games and environments using AI. It basically ensures that no one https://coinbreakingnews.info/ can access data except for the intended parties. While we already use encryption to protect our online data, as the internet evolves we'll use it to ensure data can be both publicly transparent and privately owned.
Web3 Is the Future of the Internet—Here's Why You Need to Know About It
Among those that have advocated for the integration of semantic technology into the web is the creator of the web, Tim Berners-Lee. I agree to TechTarget's Terms of Use, Privacy Policy, and the transfer of my information to the United States for processing to provide me with relevant information as described in our Privacy Policy. "Notes on Web3" In this essay, the author Robin Sloan declares himself a "a full-fledged enemy of Web3" because of its hyperfinancialization and technical limits. And web3 people would argue that if you're going to spend hours and hours of your day playing a video game, you should at least have the opportunity to get paid for it. Without someone or something in control, hate speech and misinformation, for example, could get worse because there won't be anyone to police it. AI could also be used to make things of value using this advanced way of learning, such as creating new medicines or manufacturing new products.
Prime Web 3.0 examples include ubiquity, decentralization, artificial intelligence, blockchain, and connectivity. Then, get the digital protection you need for your connected life with Avast One. When you connect to DApps on Web3, you're communicating back and forth with nodes that are independently owned. Contrast this with Web 2.0 where you communicate back and forth with servers that have centralized ownership behind closed doors. In Web 2.0, you have to trust the owners of the service you're using to respect your privacy. And, realistically, Web 2.0 Big Tech companies have shown time and again that they'd rather sell your data than protect it.
The first generation of the web lasted until approximately 2004 when Tim O'Reilly helped to coin the term Web 2.0. Crypto companies counter that tokens should be treated as a new kind of asset, not covered by existing securities laws. And if U.S. web3 start-ups are required to treat their tokens as securities, many of them may have to shut down, change their products or move to a different country. Mr. Dorsey — the former chief executive of Twitter — is a big fan of Bitcoin, which he believes will replace the dollar and usher in world peace. And, like many Bitcoin fans, he is more skeptical of other cryptocurrencies, including Ethereum, the blockchain that most of the web3 ecosystem runs on.
Since governance tokens can be sold and bought, there's nothing stopping one entity from buying up the available tokens of a given platform, giving them a majority of the decision-making power of a given platform. With this possibility, web3 is only participatory for those who can afford it. Not only is it a way to manage your data, but web3 is a way to redistribute ownership of the internet.